How to use Hydra
Hello Beautiful! It's time to hydrate, cleanse and tone!
Here we have our simple Step by Step Guide on how to make Hydra work for you. 
Before Use
Step 1:
Cleanse your face as normal, as this allows for greater penetration and hydration.
Step 2:
Place Hydra on a flat, secure and water-resistant surface to prevent flooding or leaking. 
Step 3:
Remove the water reservoir from the unit and fill with purified or distilled water. 
*Top Tip* Use purified or distilled water, as tap water can cause the build-up of limescale in the device and shorten its lifespan. Do not mix the water with any other substances such as aromatic oils, lotion or perfume.
Step 4:
Once filled, secure the water reservoir cap and replace back into the main unit.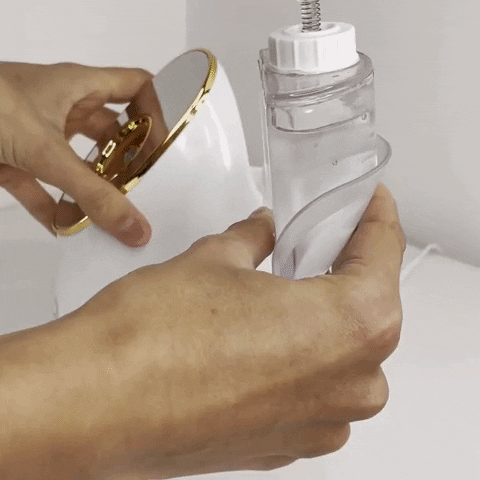 During Use 
Step 1:
Press the power button to turn on the Hydra, the switch will light up and a buzzer will sound. After approximately 30 seconds nano-steam will be released.
Step 2:
Position face in front of the plume of steam at an approximate distance of 20cm. Keep your eyes closed.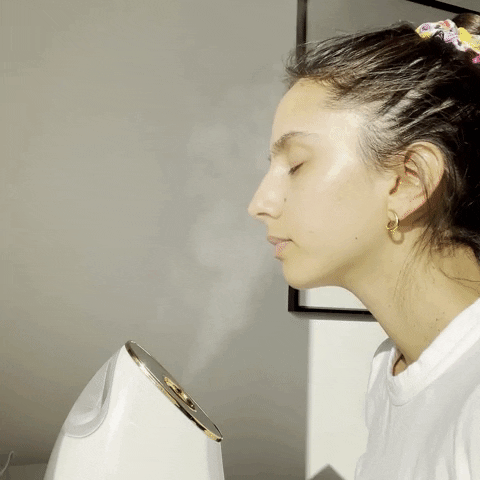 Step 3:
Relax for a maximum treatment time of 15 minutes. Hydra will automatically shut off when the water reservoir is empty.
Step 4:
If further usage is desired, turn off Hydra and let her cool down for 10 minutes before refilling with water.
Step 5:
Post steam, apply your favourite skin care products - their effects will be more potent and beneficial with open and cleansed pores.
After Use
Step 1: 
When you have finished your therapeutic steam experience, make sure to unplug the steamer with dry hands.
Step 2:
Allow the Hydra to cool down to 10 minutes before cleaning and storing.
Step 3: 
Empty the water from the water reservoir and main unit after each use.
Step 4:
Clean the nozzle and base of the device using a soft slightly damp cloth and then wipe dry.
Our Top Tips
Hydra is perfect to use before Pore Purity ultrasonic device for the ultimate cleanse, extract and lift combination.
For best results, we recommend using Hydra for no more than 15 minutes a day, two or three times a week.
Safety Precautions
Warning: If you have sensitive skin, are taking a dermatologist-related medication or are undergoing treatment, are pregnant or have pre-existing medical conditions, please consult your doctor before using Hydra.