How to use Goldilocks
Hello Beautiful! It's time to brighten, tighten and tone!
Here we have our simple Step by Step Guide on how to make Goldilocks work for you. 
Step 1:
Prep your skin. Cleanse as part of your normal routine, and apply your favourite serum, oil or moisturiser.
Step 2:
Let's roll! Gently roll in small upward and downward motions across each part of the face for at least 30 seconds. We recommend starting with the forehead and working down your face. 
Top Tip: For the best results, roll in an outward direction starting at the centre of the face, focusing on your expression lines.
Goldilocks facial roller should be used with light pressure. Apply slightly more pressure with the upward motion to help lift the muscles, whereas rolling down helps send toxins built up in the face towards the lymphatic drainage system in the body to be detoxified.
Forehead
Tackling those frown lines.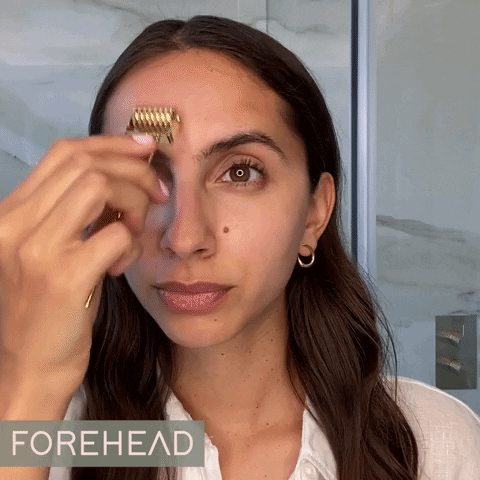 Eyes
Rolling gently over our crow's feet.



Cheeks
A rosy pink glow may appear, as you stimulate blood circulation.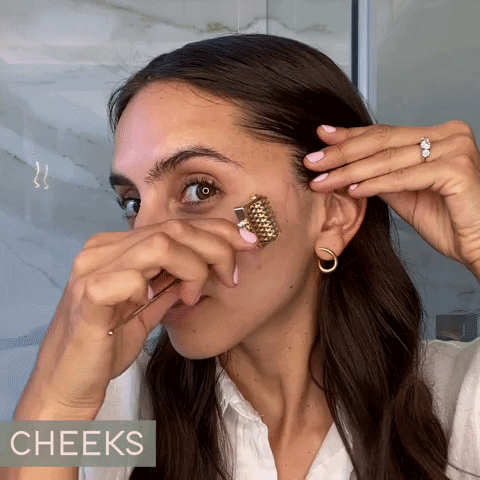 Smile Lines
Tackling those smile lines around the mouth.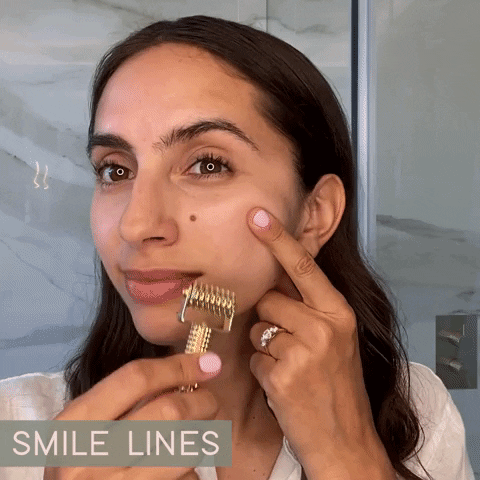 Lips
Rolling over lips for that extra plump pout.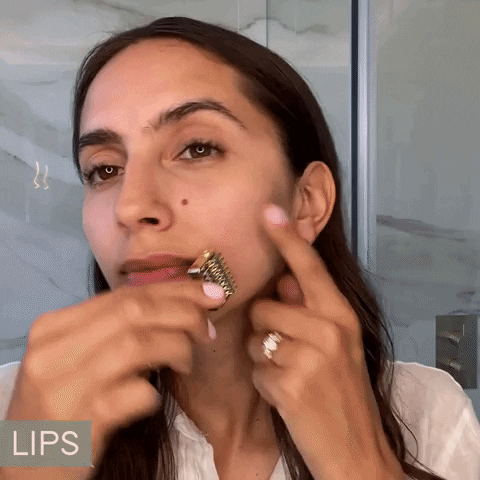 Chin
Roll in a hashtag motion across the chin.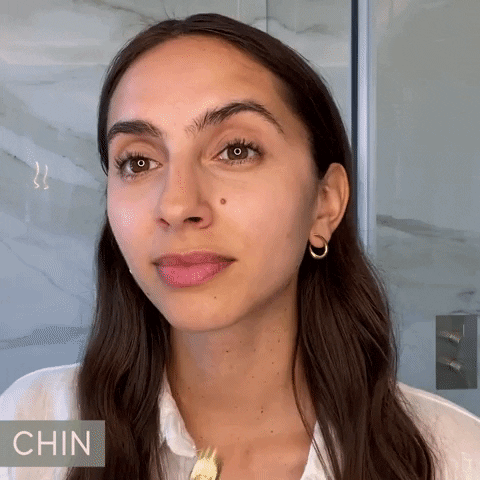 Neck 
Aiding lymphatic drainage by rolling out and down the neck.



Chest
We often neglect our chests which can show signs of ageing.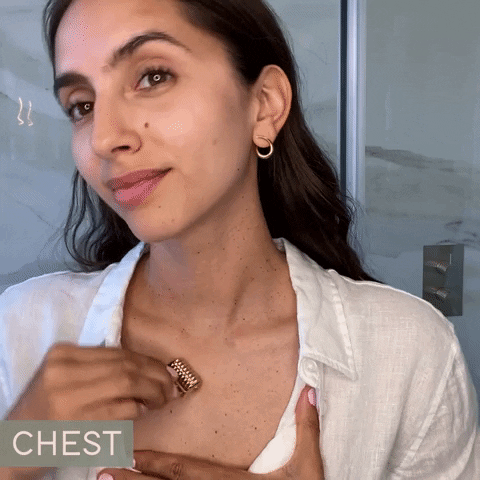 Step 3:
When finished, clean Goldilocks with warm soapy water, and dry thoroughly. As Goldilocks is gold plated it may tarnish over time, always ensure the Goldilocks is dried properly before after use. 
Our Top Tips
We recommend using Goldilocks for up to 3 minutes each time
Don't forget the neck and chest for the ultimate destresser
Goldilocks can be used as part of your daily routine, AM and/or PM
Safety Precautions
If you have metal allergies or if you have any medical concerns, please consult a medical professional before using Goldilocks.
Goldilocks should only be used on the face, neck and upper chest. Any harmful consequences resulting from the improper use of the roller, application to other body areas, and/or not following instructions is not the responsibility of Skin Abode.